Greetings from FL! It's beautiful here - but very humid. Which my hair hates, but my skin loves. Go figure. I realize when the summer comes, I rely heavily on several products. I rely on products during the winter too, but being a person obsessed with taking care of my skin and curly headed makes the summer one tough season to handle! So I decided to share what I cannot live without from May - September (and sometimes beyond)...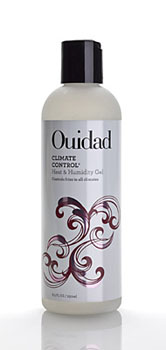 Ouidad Climate Control Heat & Humidity Gel
My miracle product!! Love this stuff!
Keeps my curls from going OOC. (as much as any product can)
This is the absolute BEST self-tanner I've found for believable color
Get this in "Dark."
This helps legs look smooth, with a hint of shimmer. Beautiful glow!


I break out very easily, and this sunscreen has never once caused me problems!
Nor does it leave a chalky, white finish.
I always put on lotion after my shower, but in the summer I switch to one with built in SPF.
I spend a lot of time in the sun, so I use this mask weekly to put moisture back into my hair.
Nars polish in Schiap - this color goes so well with a tan!
What are some of your favorite products to use during the summer? I'd love to hear from you on what works! xx