One of my favorite things to collect - besides shoes - is pottery. Not just any old pottery, though...
My brother went to school at The University of Mississippi (Ole Miss), so every time we would go down to a game my mom and I went shopping at the many locally owned boutiques and shops. Mississippi is known for their pottery, and the shops in Oxford, MS have no shortage of it! Like anything, there are many designers and brands of pottery. My two favorite are
Peter's Pottery
and
McCarty Pottery
. They are a lot alike, both in the clay used and the color schemes. I think, like a pair of jeans, that pottery can be "dressed up" or "dressed down." By that, I mean a piece can be in the nicest of living rooms (as I will show you later in this post) - or in the most casual apartment or fun lake house - and still stand out and look like it belongs there. My mom and I collect different pieces and like the same color (turquoise). My mom has pieces that are brown/tan and some that are cobalt blue, so there are several ways to incorporate these beautiful pieces into your home or apartment!
Here are pieces from my collection: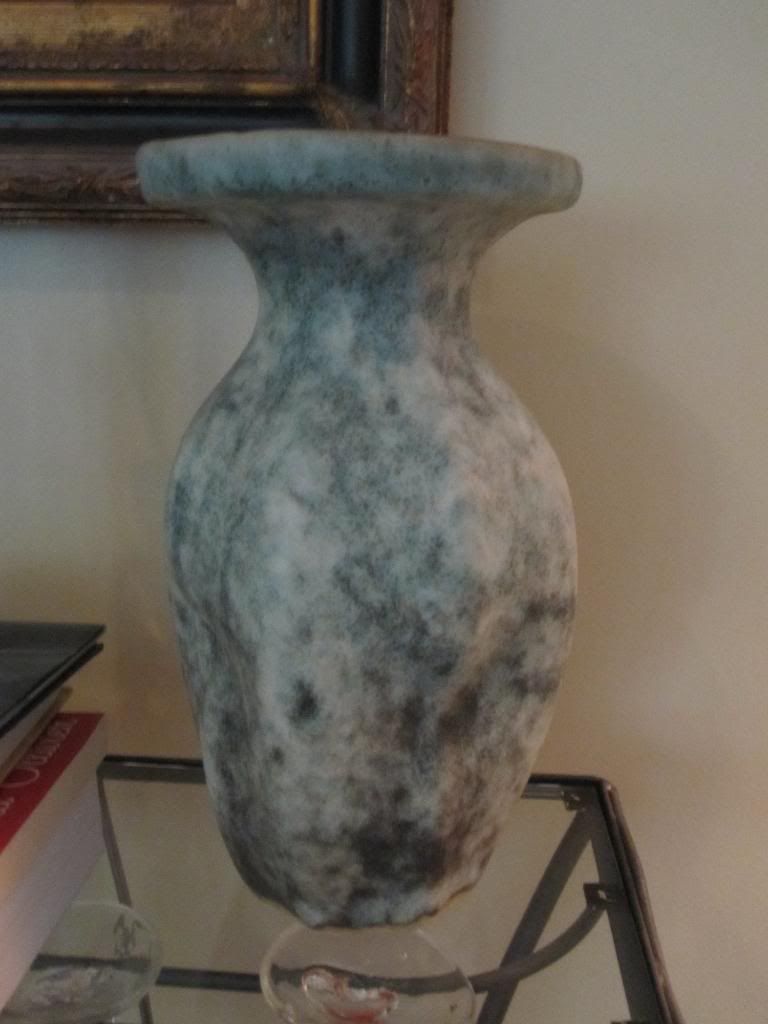 Vase with unique shaped bottom.

Love this bowl! It sits in the middle of my dining room table usually. Couldn't get a good pic of it there, so I moved it on top of the wine refrigerator.
Coffee creamer/sugar set. So cute!
Small bowl - great for entertaining!
Wine chiller.
Some of my mom's collection: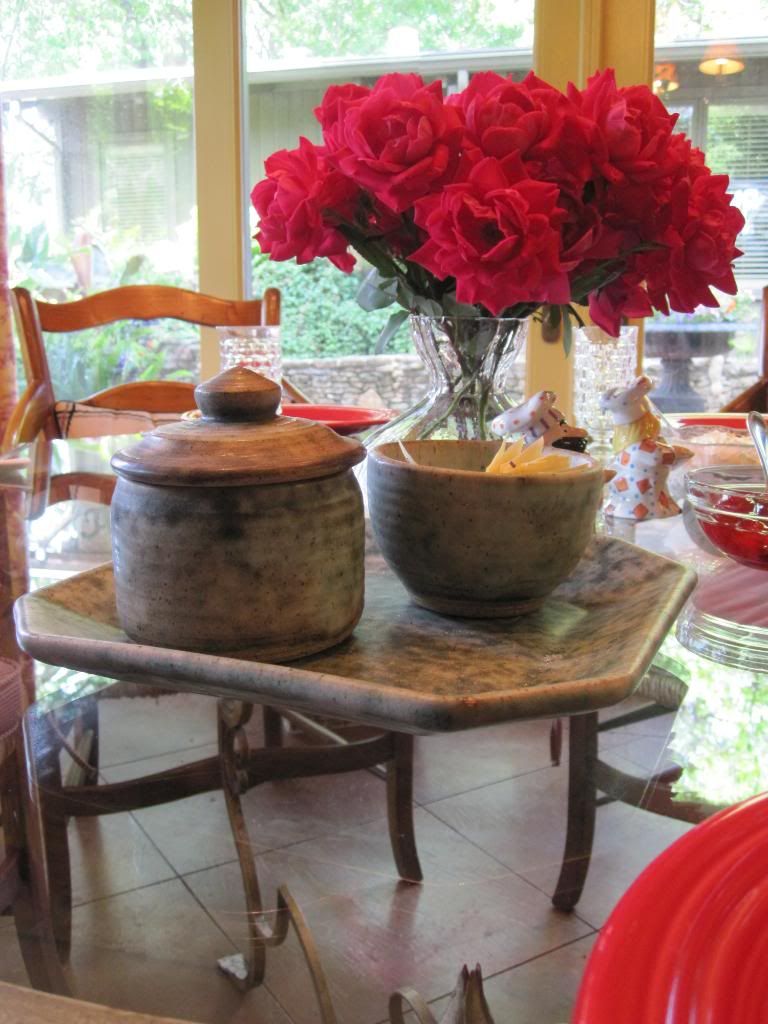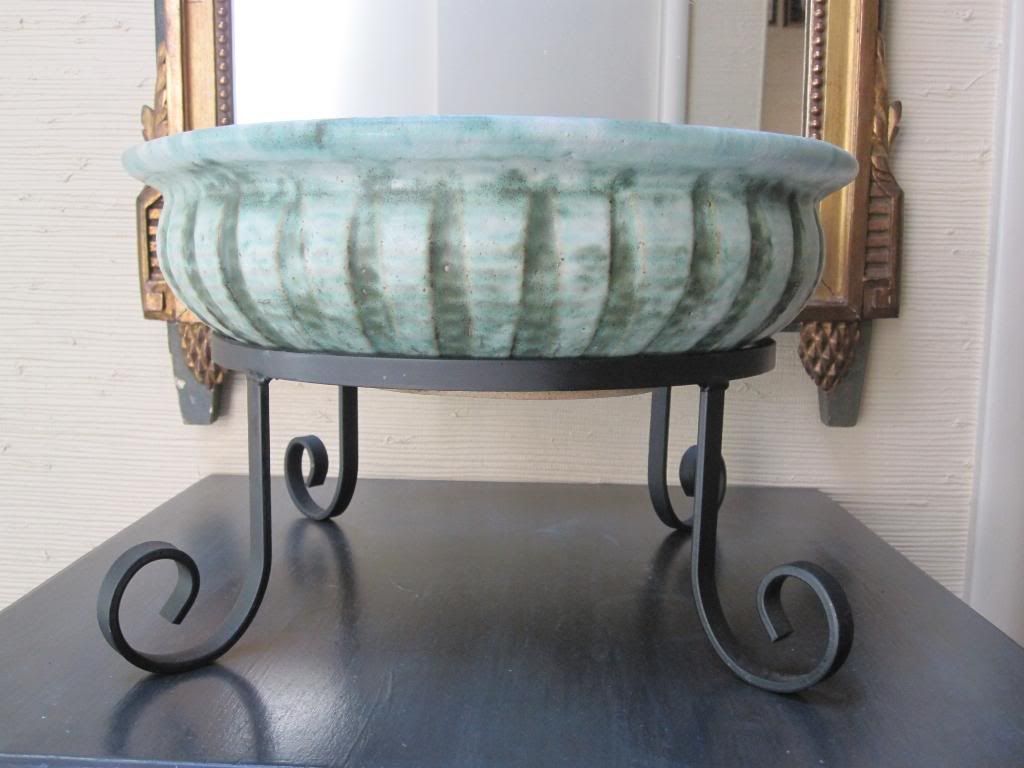 One of my favorite shaped bowls. You can do so much with this piece!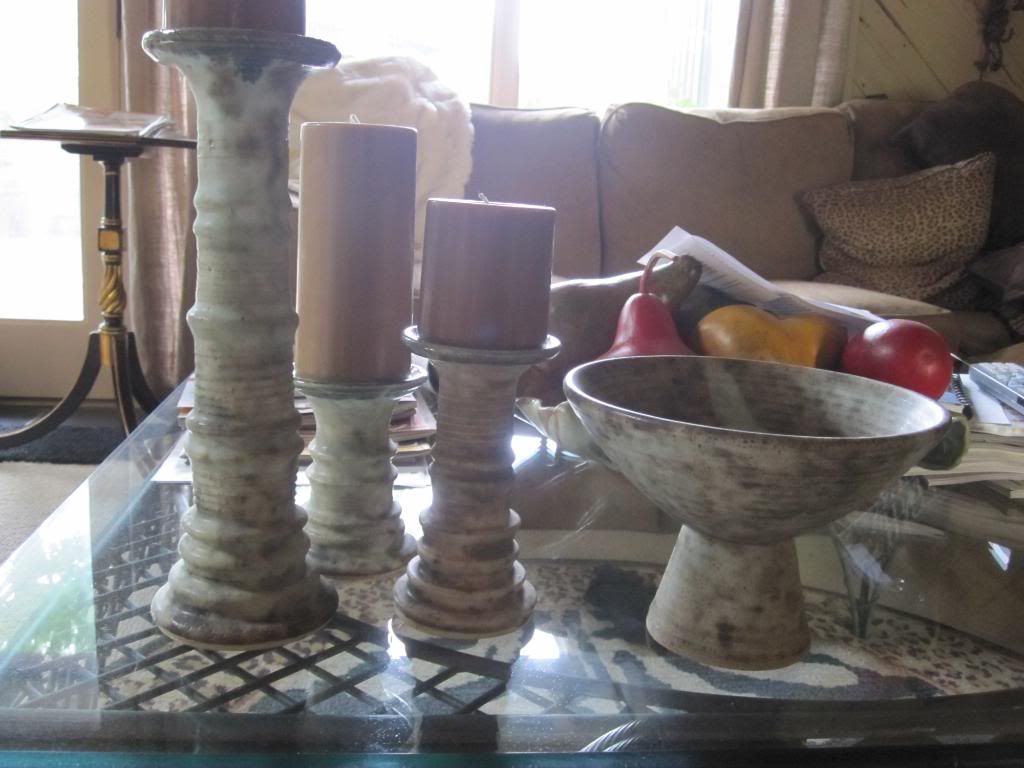 This is my mom's set of candle holders. (and another random bowl)
Although you can't see here, hers are in a much more formal setting than mine.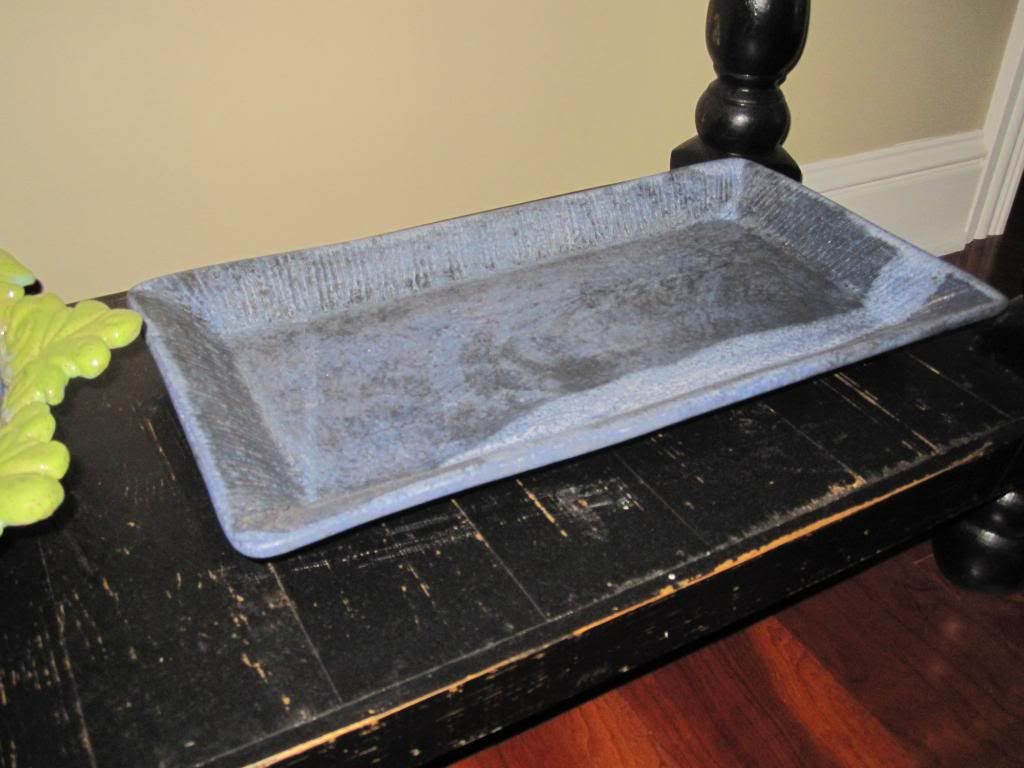 Big severing platter, in the more cobalt blue color.
Again - very versatile... use for serving food or like my mom does here as a decorating piece.
A Serving/Decorating piece at my mom and dad's lake house.
Very fitting for the lake!