Hello all! I went to Atlanta for a couple of days last week and into the weekend to see my little honey! It was a short but wonderful trip. Even though I live only 3.5 hours from ATL, I rarely go down. I think that will change after this weekend because there is soooo much
AMAZING
shopping and wonderful restaurants abound! On Thursday, I went shopping, then met a friend from birth (literally! She was born in the room next to me one day after me, and we've been great friends ever since!) for drinks at a fun place in Phipps Plaza. Then she took me to her favorite place in Atlanta called
Two Urban Licks
. It was amazing!!! If you live in ATL - or plan on visiting - you need to go here! Friday my little honey and I did some major shopping. And....I GOT MY WEDDING SHOES!!!!!!!!!!!!!!!!! I am beyond thrilled about them, and I will debut them on here closer to wedding time! (don't miss it!) That night I ate at my
all-time
fave restaurant,
Spice Market.
I discovered the restaurant when I lived in New York, and recently my best friend's husband told me there was one in Atlanta too!! How I did not know that is beyond me, but at least I found out before I went :) After that, I went to the Braves vs Pirates game....which lasted for-e-ver due to two rain delays.
Enjoy my short - but sweet - trip via pictures!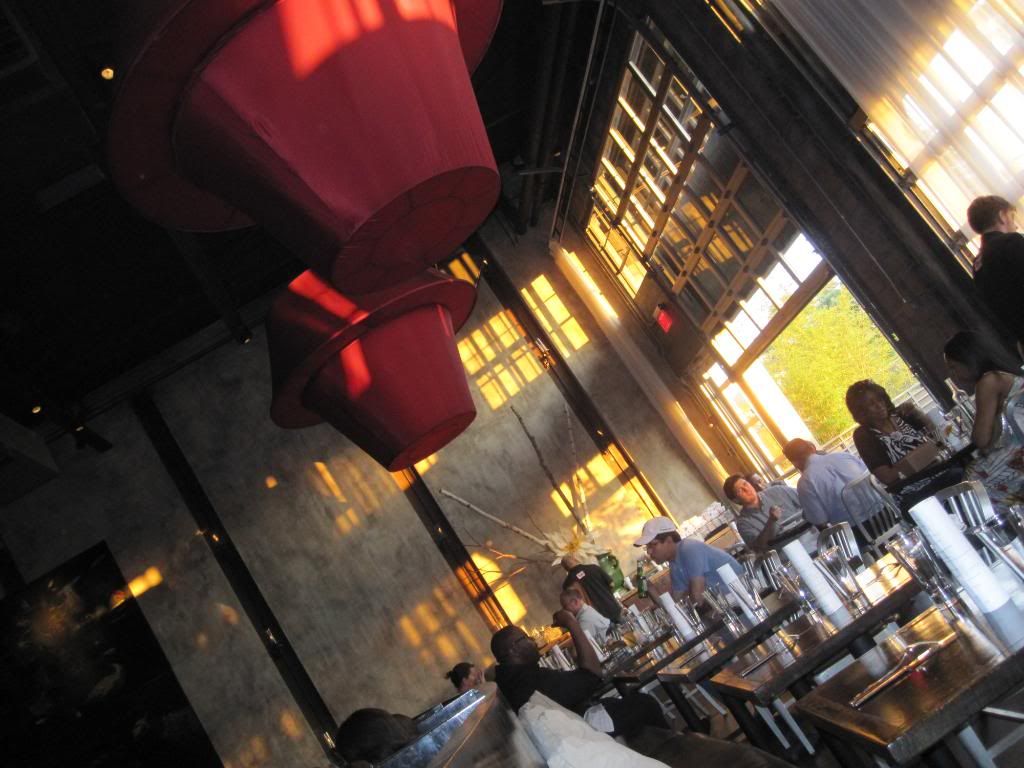 Inside Two Urban Licks, which is in a converted warehouse.
Started off with a watermelon mojito and sweet & spicy calamari w/cilantro & wasabi cream.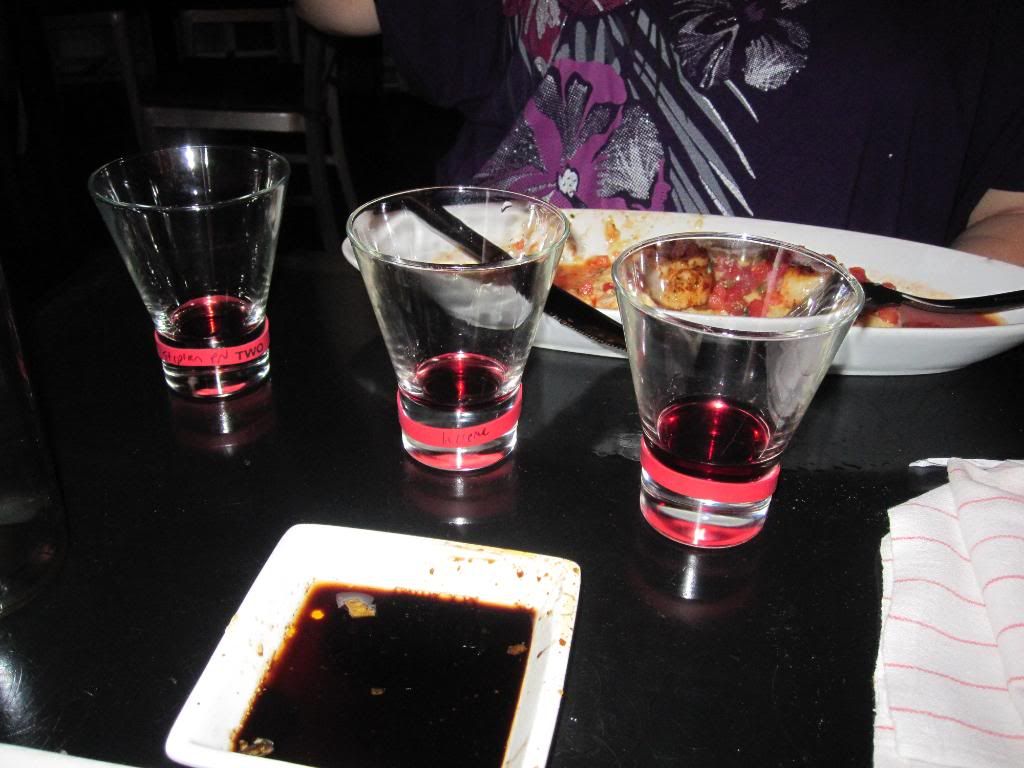 You can get a flight of wine before you order a whole glass, to see which you like best!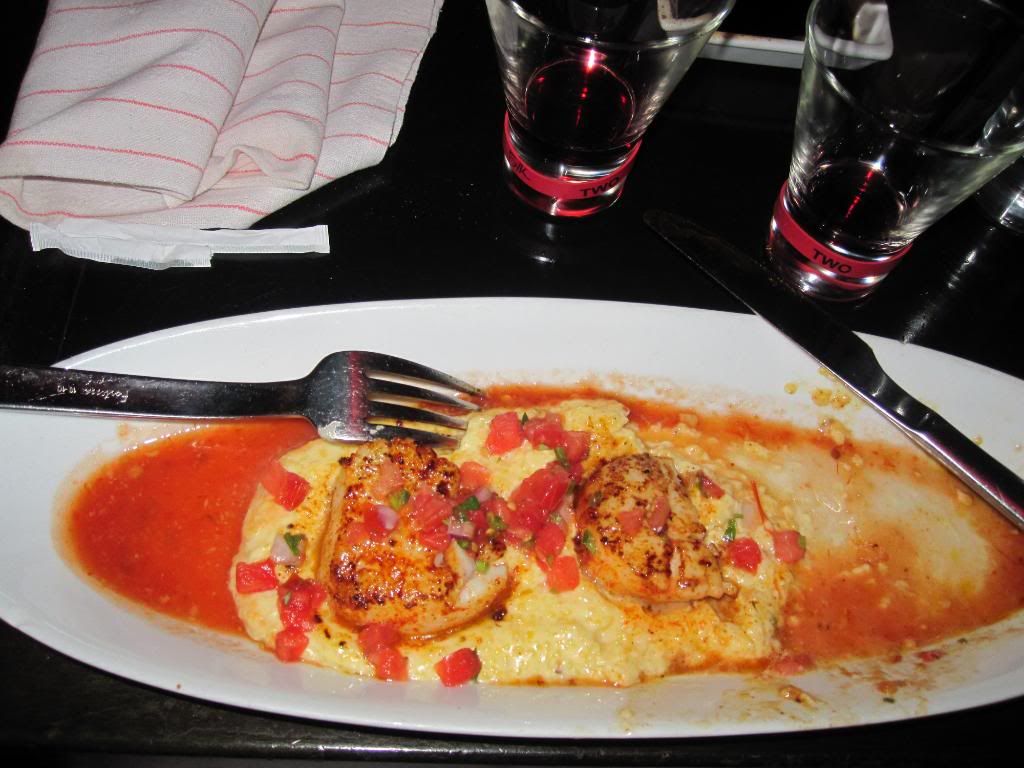 My friend got the Bronzed Scallops w/Gouda grits, pico de gallo, and smoked tomato broth.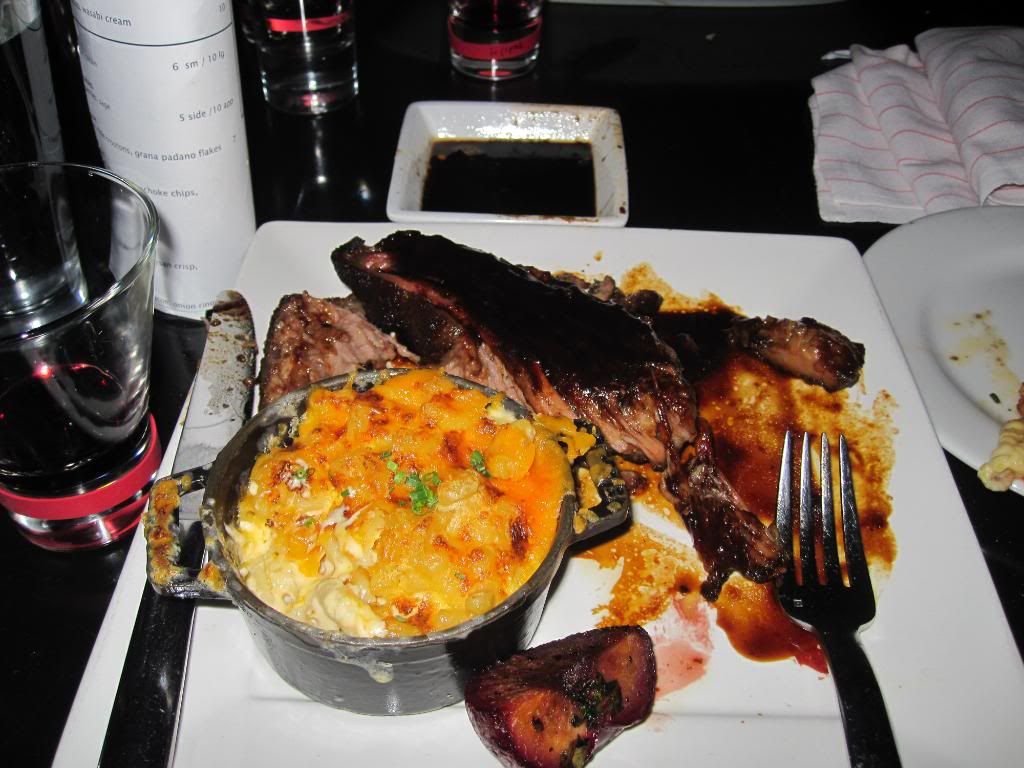 I got the beef brisket with their famous mac n cheese!
Both dishes were amazing!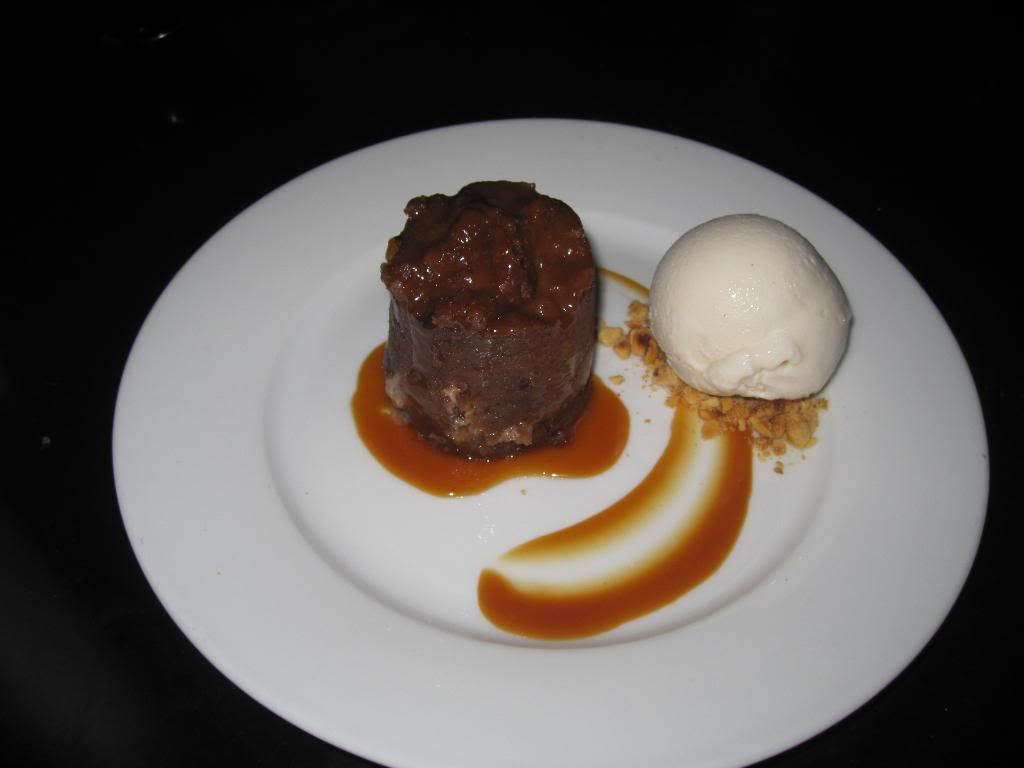 Then we shared the Nutella Chocolate bread pudding w/white russian ice cream!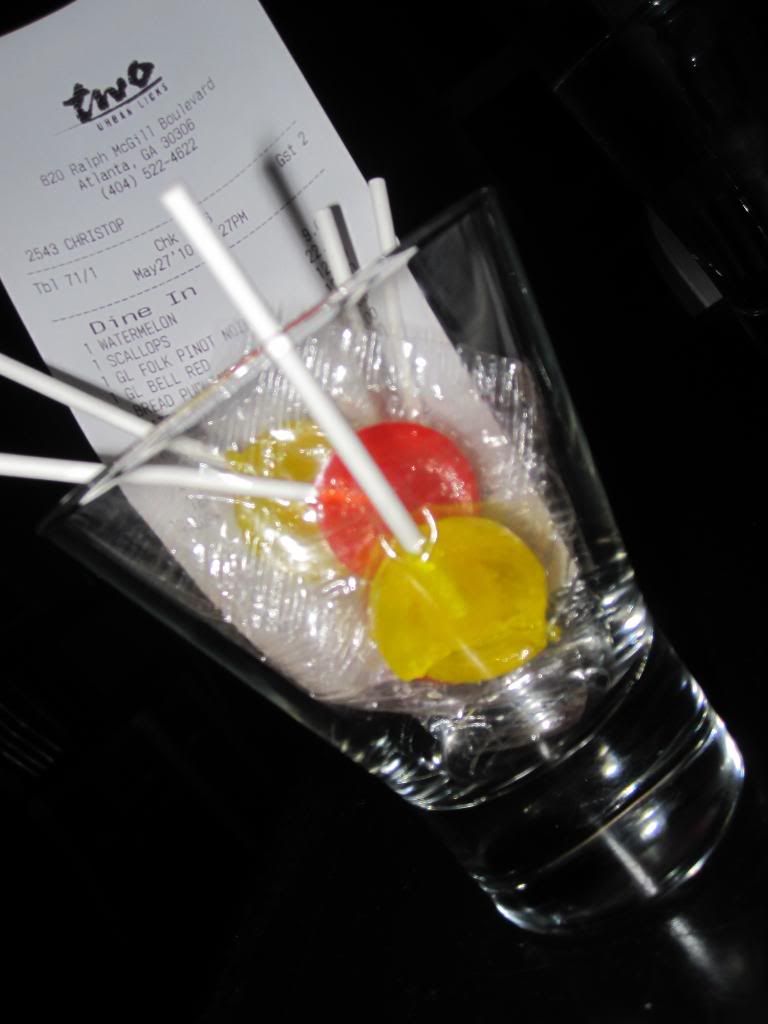 Check comes with suckers, hence the name Two Urban Licks :)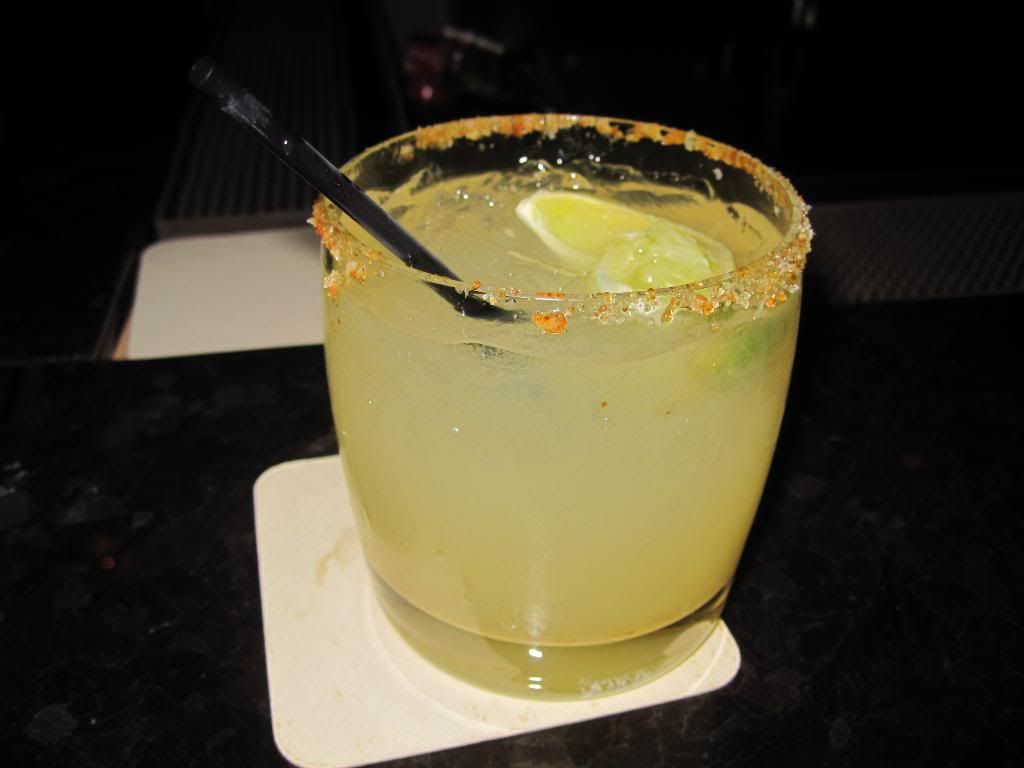 Got my two favorite small plates here!
This one is the Black Pepper Shrimp w/Sun Dried Pineapples.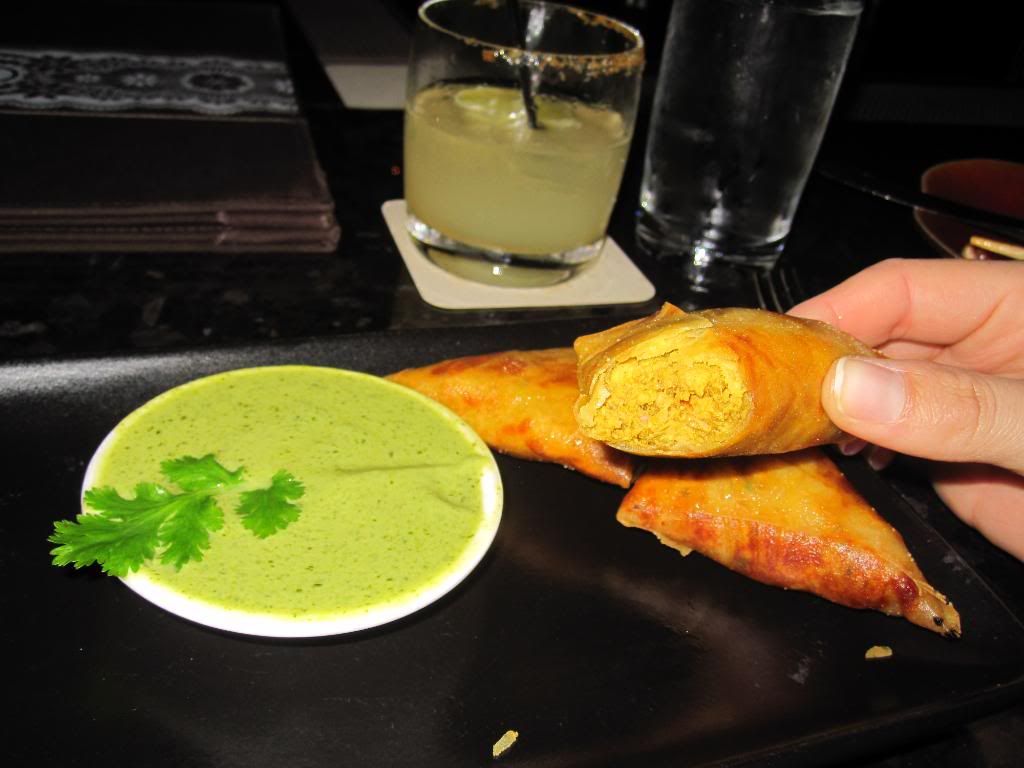 These are the Spiced Chicken Samosas w/Cilantro Yogurt.
Amazing side of Baby Corn, Broccoli, Lemongrass, and Chile.
It was all so incredible! I highly, highly recommend these two places! My little honey also surprised me with something I've always dreamed of having (besides my engagement ring, ha)....so stay tuned for what it is!!!!!Have a good week! xx