When the heat sets in, I love to have light dishes that scream "summer." In Nashville, there are several fruit and veggie stands that pop up all over the city. One happens to be right across the street from me, and I love it! Fresh and locally grown produce is the way to go during the summer. I always know that means home-grown tomatoes...which are among my top favorite foods! You can't beat one sliced with salt & pepper! I love to make caprese salads, which consists of fresh tomato sliced with mozzarella cheese, fresh basil, olive oil, and balsamic vinegar. Any good quality olive oil and balsamic vinegar will work, but last summer in Seattle I found the perfect duo! Each time I would visit, I would head down to Pike's Place Market. One my last trip I discovered
Sotto Voce
oils and vinegars. I instantly fell in love with not only all the flavors they had - but the owner as well. He was so sweet and helpful. We tasted everything they made, and believe me - I wanted it all! However, when I travel, I pack everything in my closet for my trips (bad, I know) so I knew that buying more than 2 would cause me great trouble and $$ at the Southwest check in :)
I settled on the two that stuck with me the most: Olio Dorato and Aceto Balsamico. The Olio Dorate is a lemon infused oil combines dried lemons with sun-dried tomatoes, cinnamon sticks & mulling spices in a 'golden' garlic olive oil. The Aceto Balsamico is a Modenaceti Balsamic Vinegar infused with whole garlic cloves, crushed red peppers & whole red chilis. I thought the two of them together would be very unique and tasty, and boy I was right! I LOVE this combo, but they are also amazing on their own as well. I use these two products when making my caprese salads at home. I also use the oil when roasting veggies or cooking chicken. I use the balsamic on salads, and it adds a bit of "pop" to the whole thing! Check out the website...I'm sure you'll be as hooked as I was!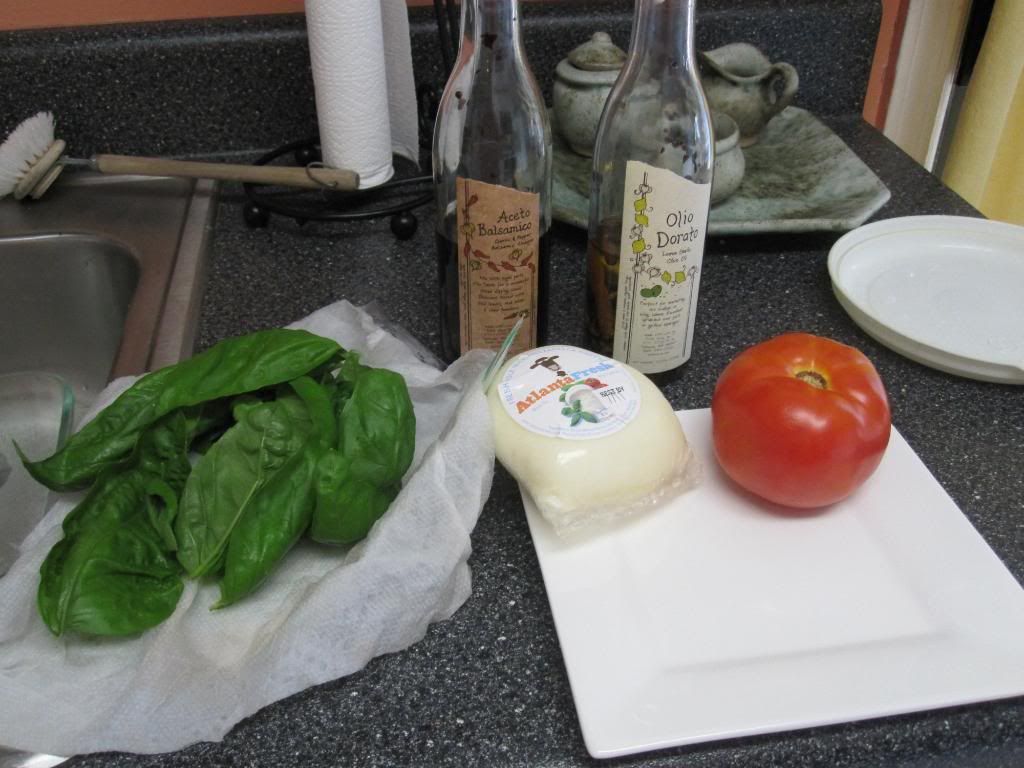 My ingredients. Got the fresh mozzarella cheese from a woman here in Nashville
that makes her own cheeses! Check her out here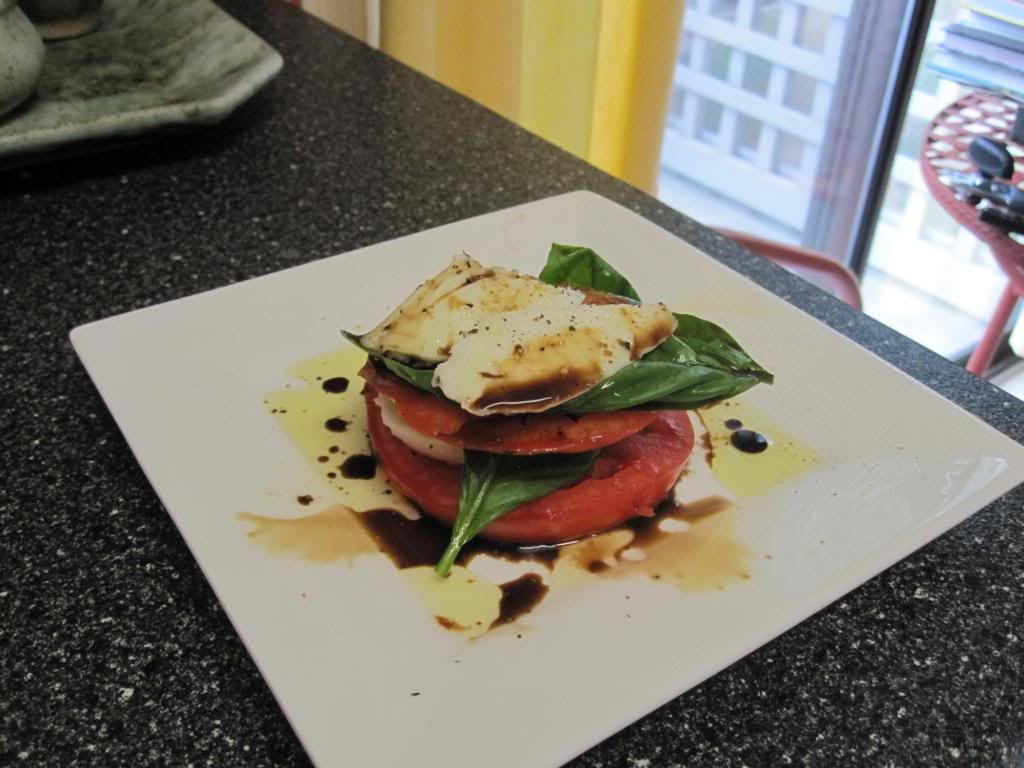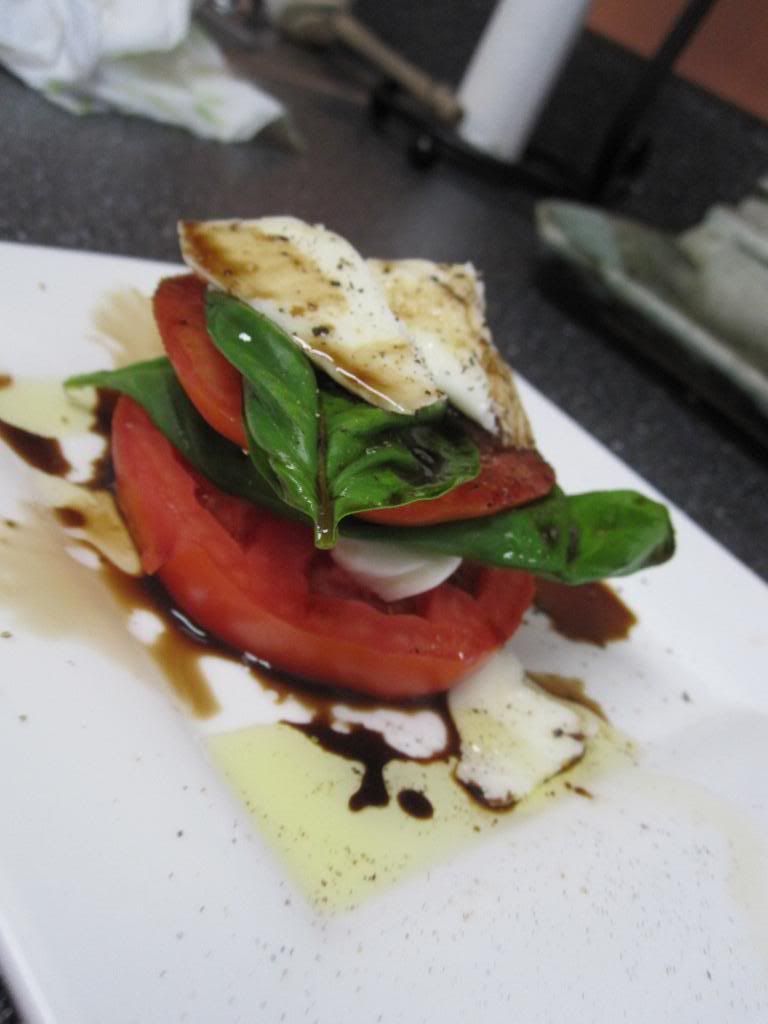 What are some of your favorite summer dishes?