Hope everyone had an amazing 4th of July! Just now getting time to do a post on Chicago. I thought I would do it in two parts: fashion and food. My two faves! When I travel, I usually over pack. I fly Southwest, mostly, and check in outside so they don't charge me if my bag is over 50 lbs! (Remember that one my friends!) As much as I travel, I should have a better routine when it comes to packing and condensing my clothes! I try to only take 2-3 pairs of shoes and base the outfits around them, but that doesn't always work :) What are some travel tips that you've picked up along the way? I would love to hear some so maybe I can stop checking in outside all the time!
My plane outfit always has to be comfy.
I went with a Riller & Fount dress, cute beaded belt,
flip flops for the plane, and heels for evening.
Accessorized with two of my current favorite bracelets:
Anna Beck cuff & chain link bracelet from Kittie Kyle.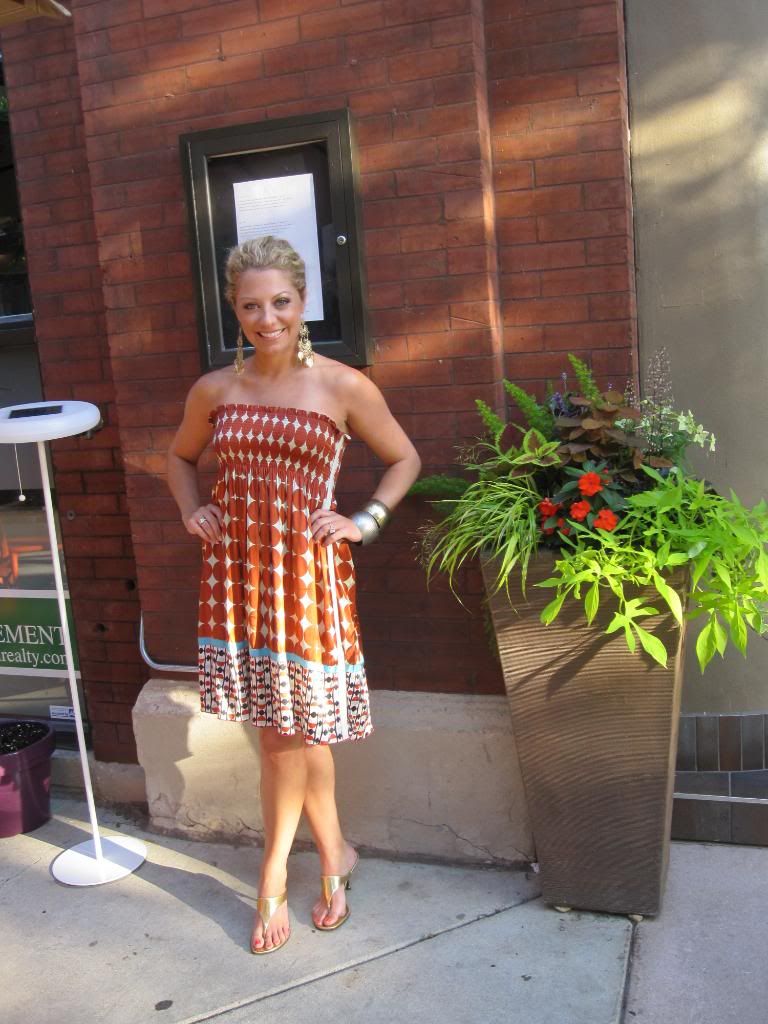 For dinner at Graham Elliot...
A Common Thread dress, two metal cuffs, and some
gold Victoria Secret sandals I've had forever!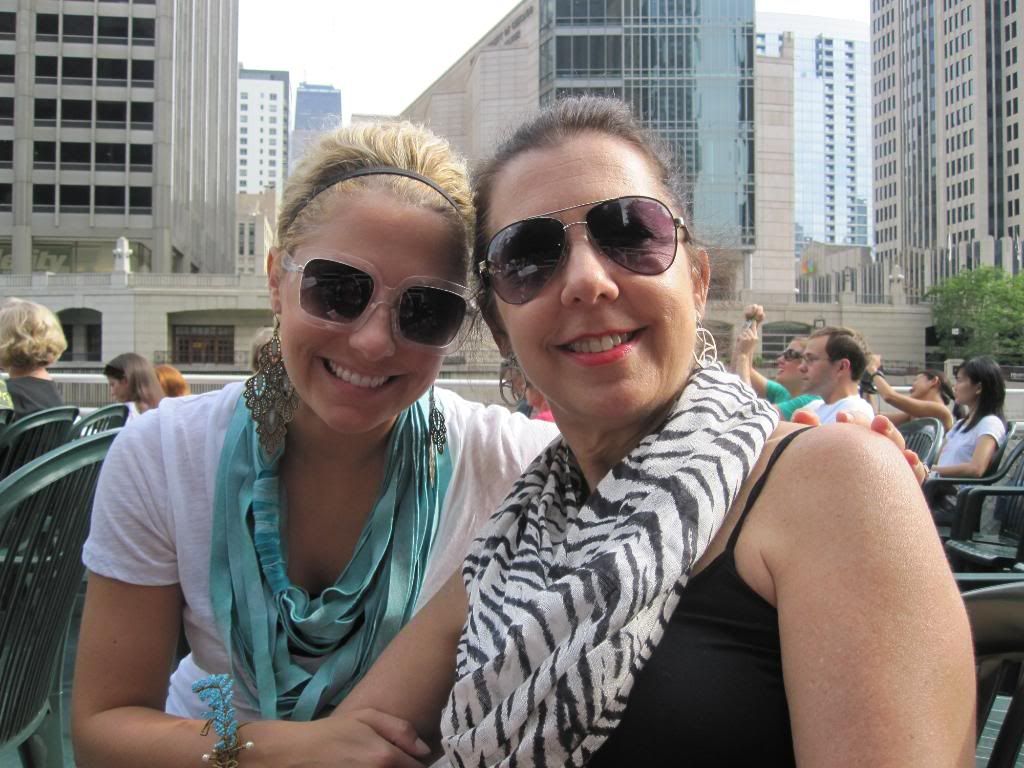 Casual day. Lucite glass from H&M, Hamilton & Co. scarf, J Crew white T,
and Citizens of Humanity jeans.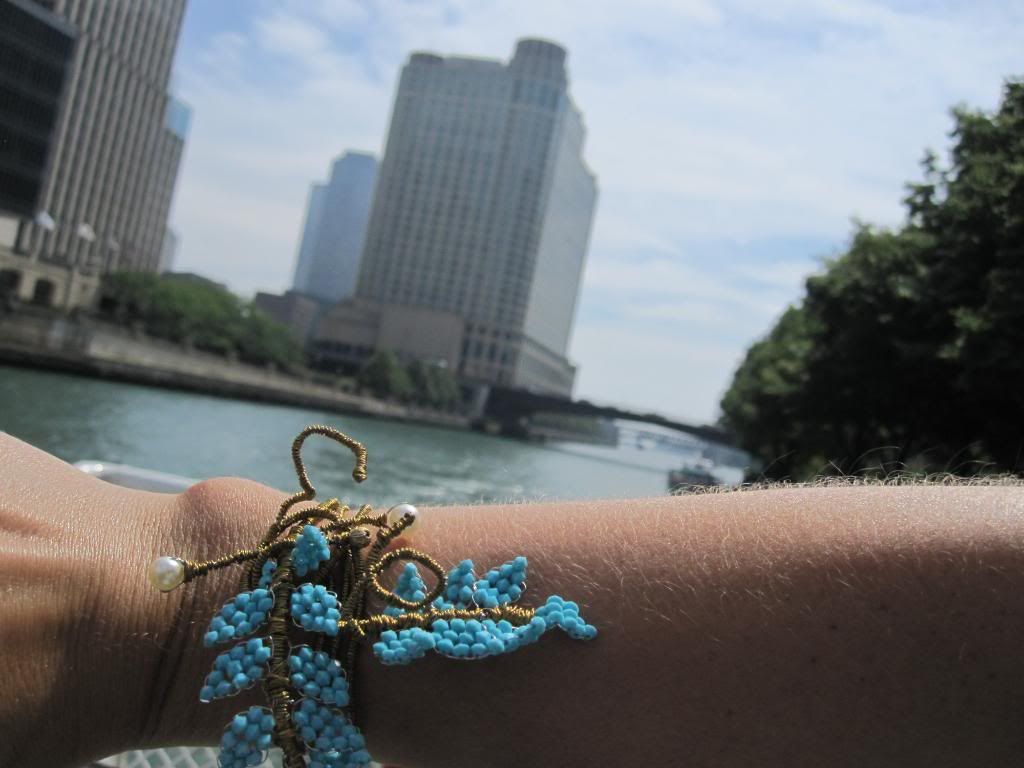 ....and a Mindy Lam wrap bracelet.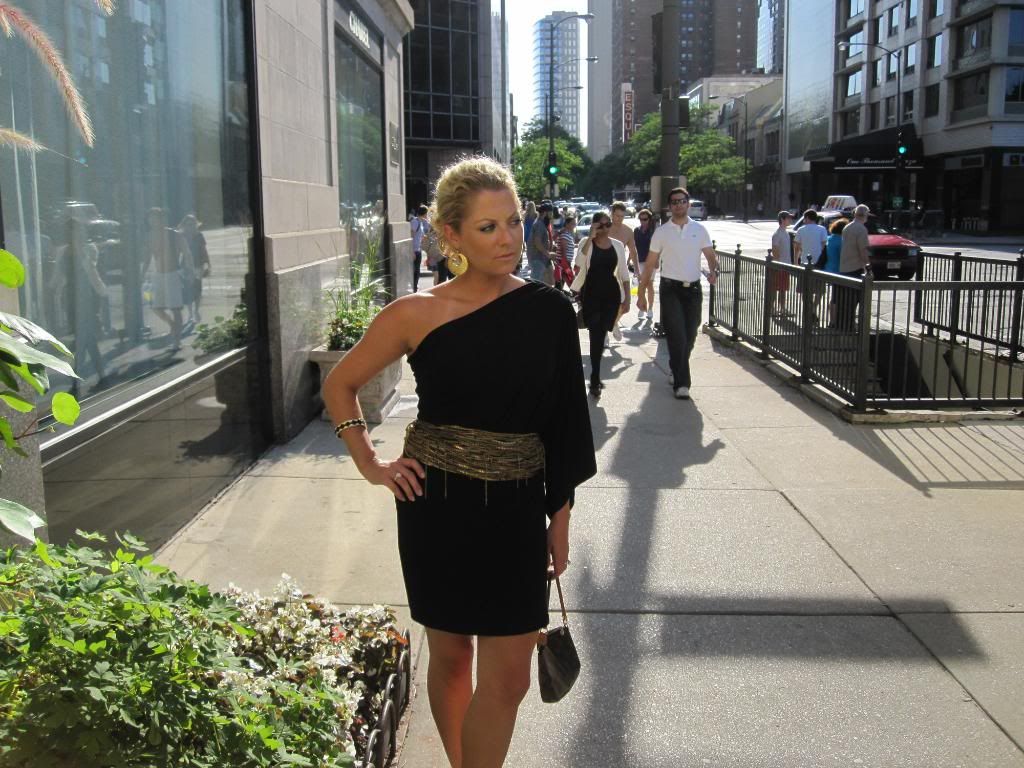 Afternoon tea at The Drake Hotel, drinks at The Wit rooftop bar, and seeing
the play "Billy Elliot." Wearing another Riller & Fount one-shoulder dress,
House of Harlow bracelet, and a new belt from Barney's New York!
The belt is my favorite purchase from the trip!
My mom's wonderful photography skills!
Shopping in Lincoln Park!
H&M sunglasses, flats (with bling) from Payless, Toy Watch,
and Marithé + François Girbaud dress from Kittie Kyle.
Love the unique shape of this dress!