When the weather is warm, my favorite outfit consists of throwing on a maxi dress, cute flip flops, and some great jewelry. It's so easy, not to mention comfy! Try it yourself! Hope you all had a good weekend!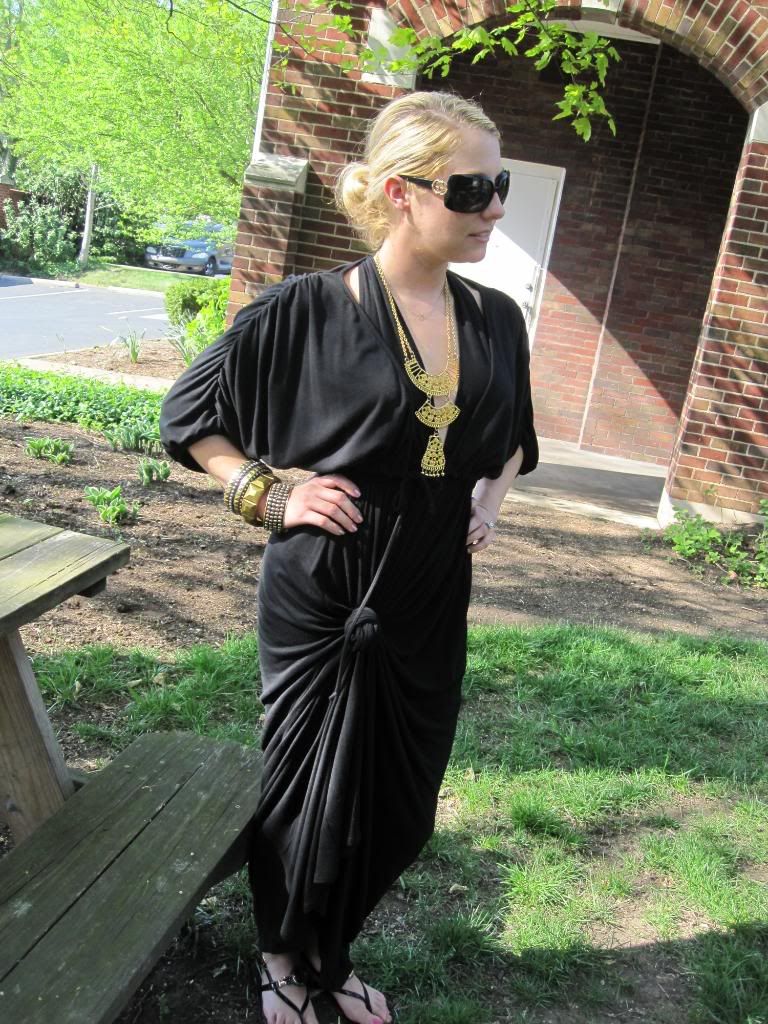 Had to knot the dress, because it was a bit too long :)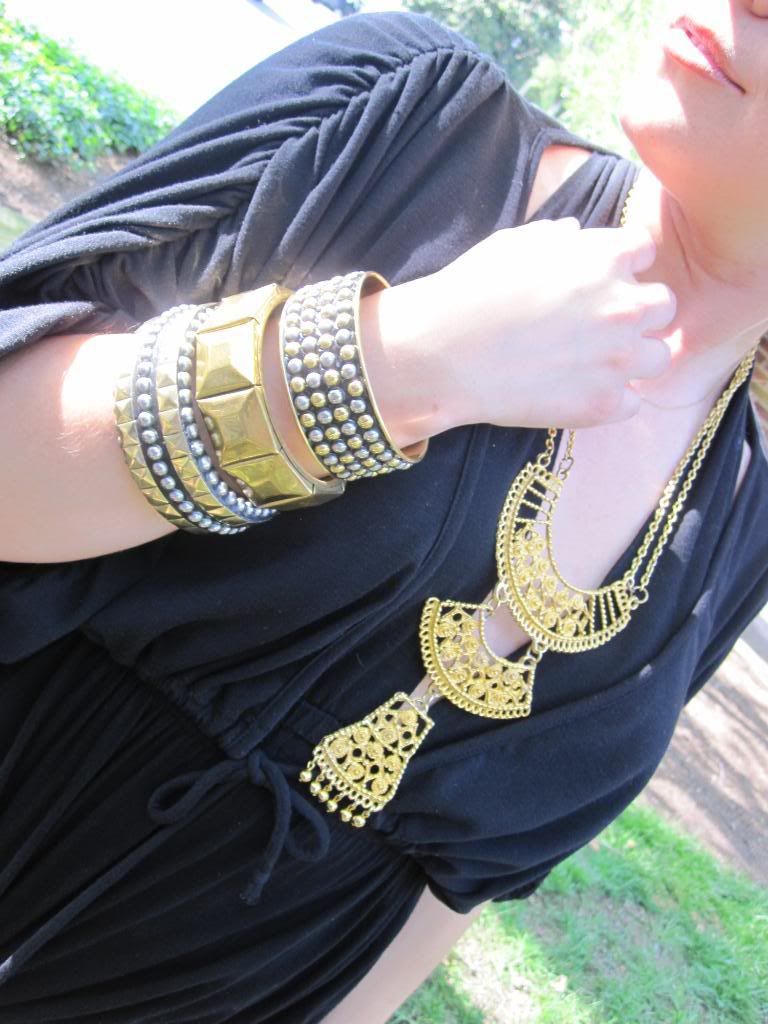 Vintage necklace. Random stack of bracelets.
Dress from random NYC boutique. Shrug from ??. Tory Burch sandals.
Reason #187 that I'm glad it's getting warmer: my bracelets aren't covered up by a jacket anymore!