WOW! I am getting married in 3 months and 6 days! I really can't believe it!! I am keeping all the details of my wedding under wraps until afterwards, then I shall do a fabulous post on it all! I promise :) There is one tiny detail I wanted to share with you all though...
MY SHOES!
I've known for a long time what kind of shoe I wanted, but the exact design and color of the shoe had to wait until I picked out my dress. These are my dream shoes, without a doubt! I am so incredibly excited to wear them on the most special day of my life!!! Hope you enjoy the pictures and the story behind them!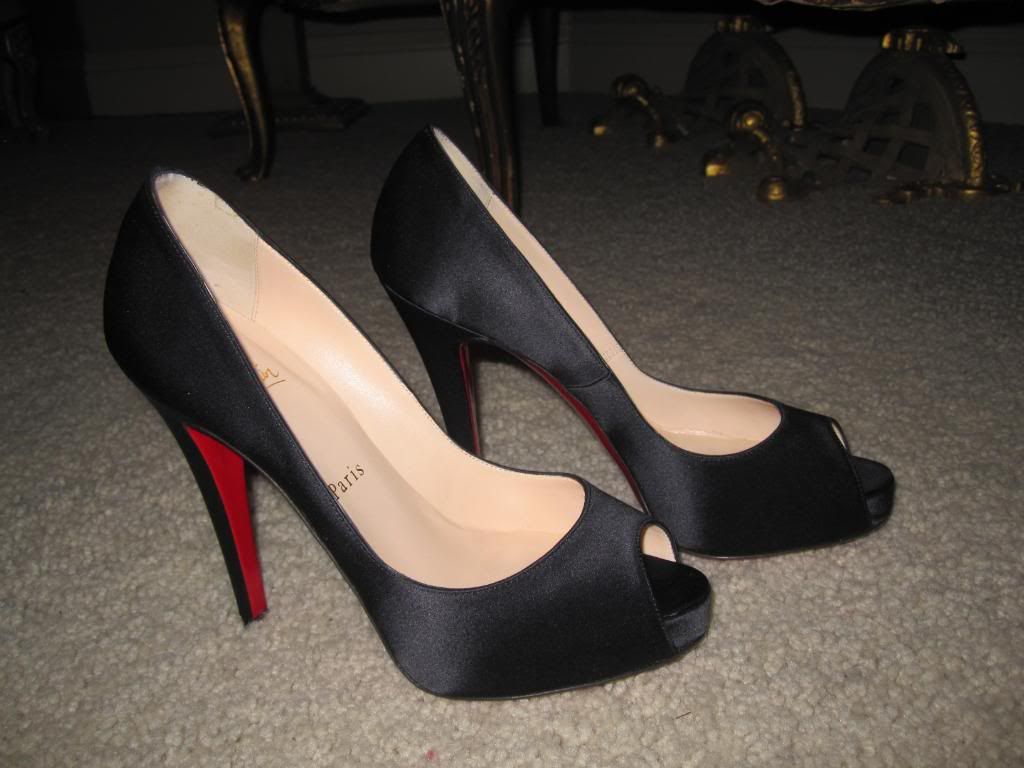 Louboutins are my dream shoe. I knew I wanted them in a color
and style that would be timeless, and ones that I could wear
again and again and again and again!
However, I also knew they would need that "omph" to take them over the edge. I've been collecting vintage shoe clips since my aunt gave me my first pair earlier this year. I love the unique, timeless look of vintage rhinestone shoe clips. Finding the perfect set of shoe clips wouldn't be easy, I knew. With the help of my mom and aunt, I knew we could find them though! Sure enough - on one of my mom's trips she found me the PERFECT pair...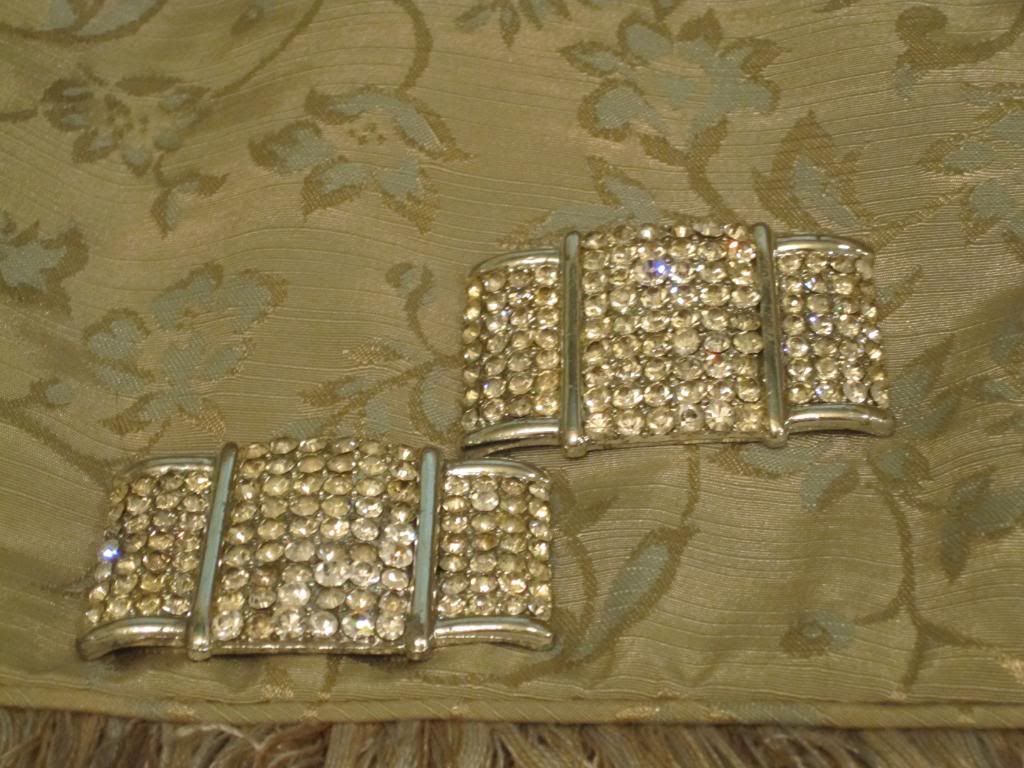 They fit perfectly on my shoes and looked amazing with the dress!!
THANKS MOM!!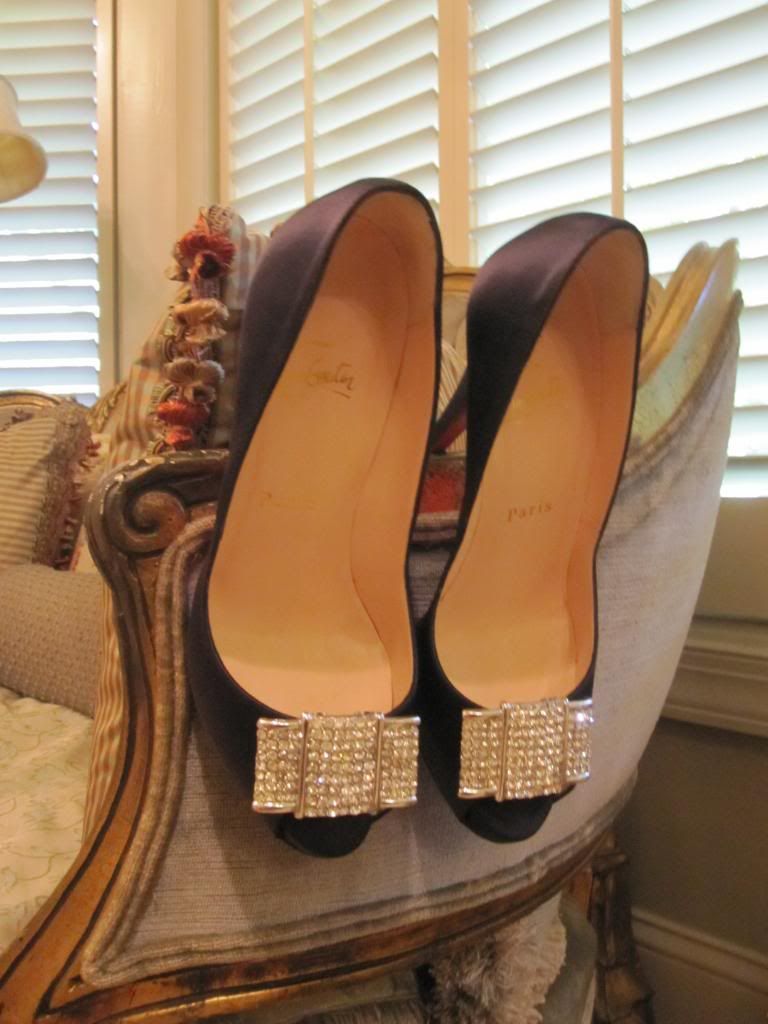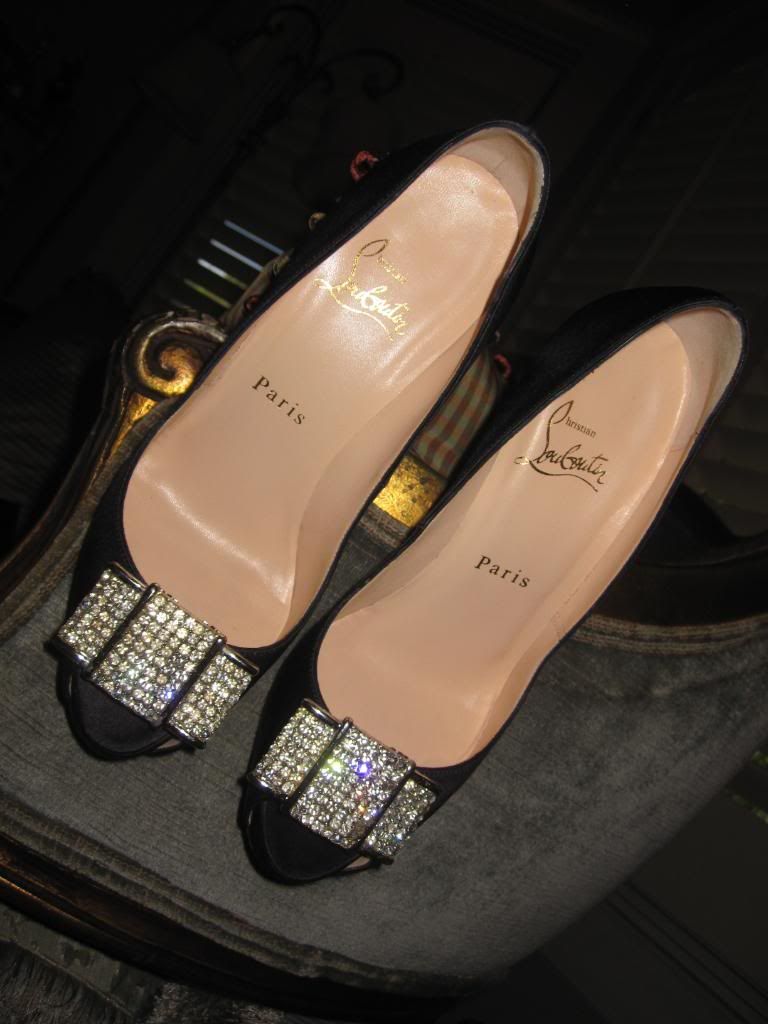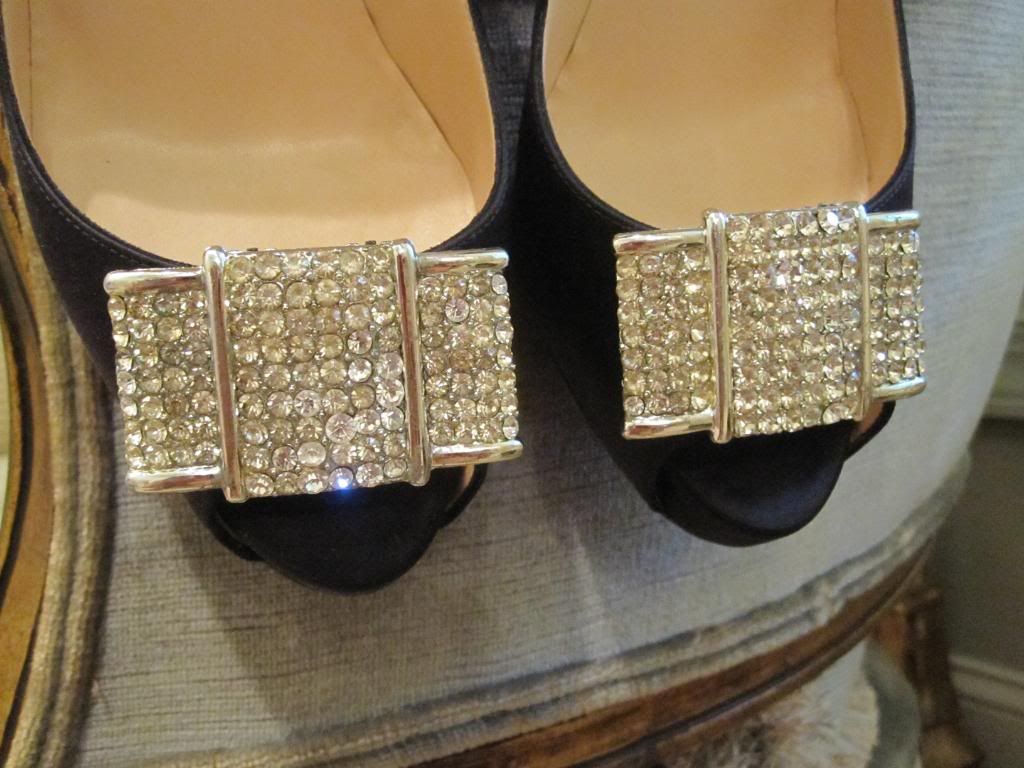 My something "old," shoe clips from the 1930s/40s
These shoes will help me start the next chapter of my life!
I probably should have waited and taken better shots of the shoes, but I just couldn't wait! I was SO excited to share the pictures with you all! Have a great week! xx