There is one dessert you just have to make in the summer, especially if you live below the Mason Dixon Line...
COBBLER!
This versatile dessert is one I've had multiple times every summer ever since I can remember. It never disappoints. My favorite is peach cobbler, with blackberry coming in a close second. My mom and I were experimenting in the kitchen a couple of weeks ago when I was home for a visit. We combined
this
recipe with parts of
this
one. The biscuit-like topping was very thick, so if you like a thin chewy top to your cobbler, spread the mixture very thin or replace mixture with ready made pie crust. Either way, the peach mixture was out of this world! Definitely making another cobbler before Labor Day!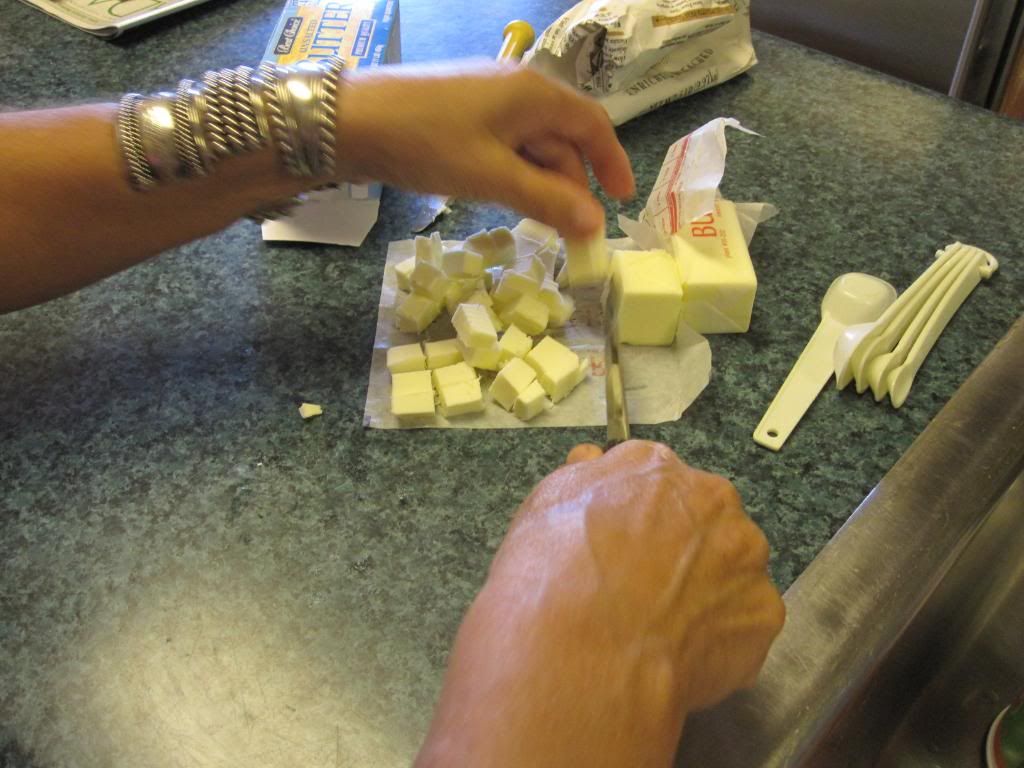 Mom cutting the cold butter into pieces before putting it into the food processor.
Melting the butter before cooking the peach mixture.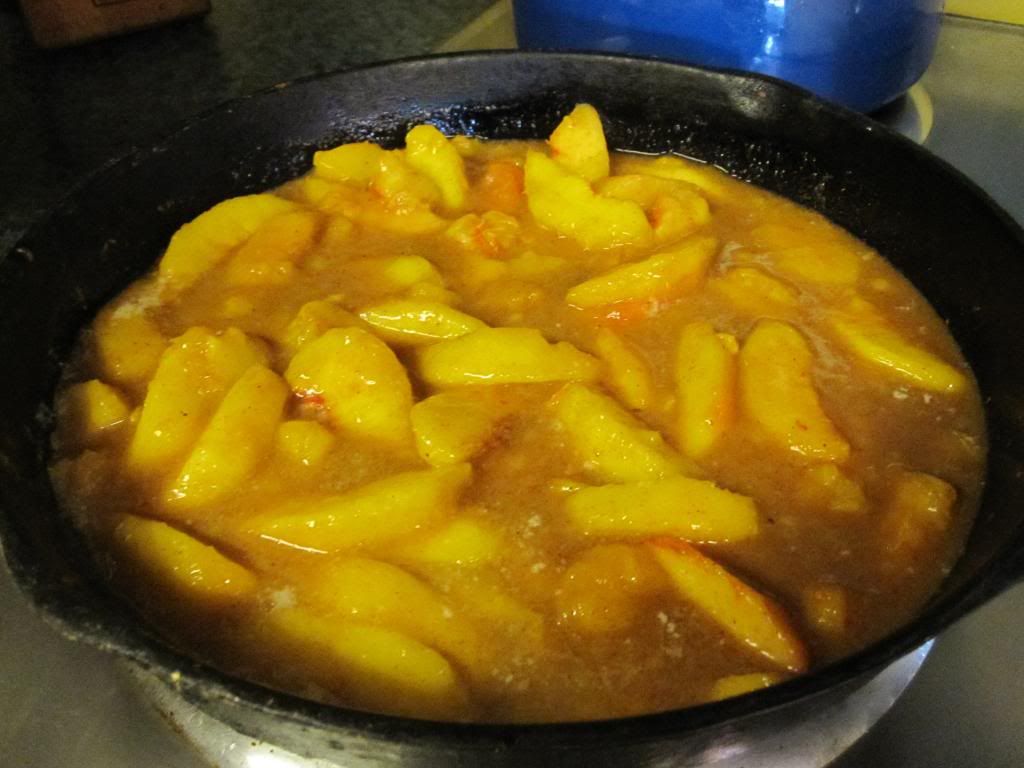 Simmering the peaches so the mixture thickens.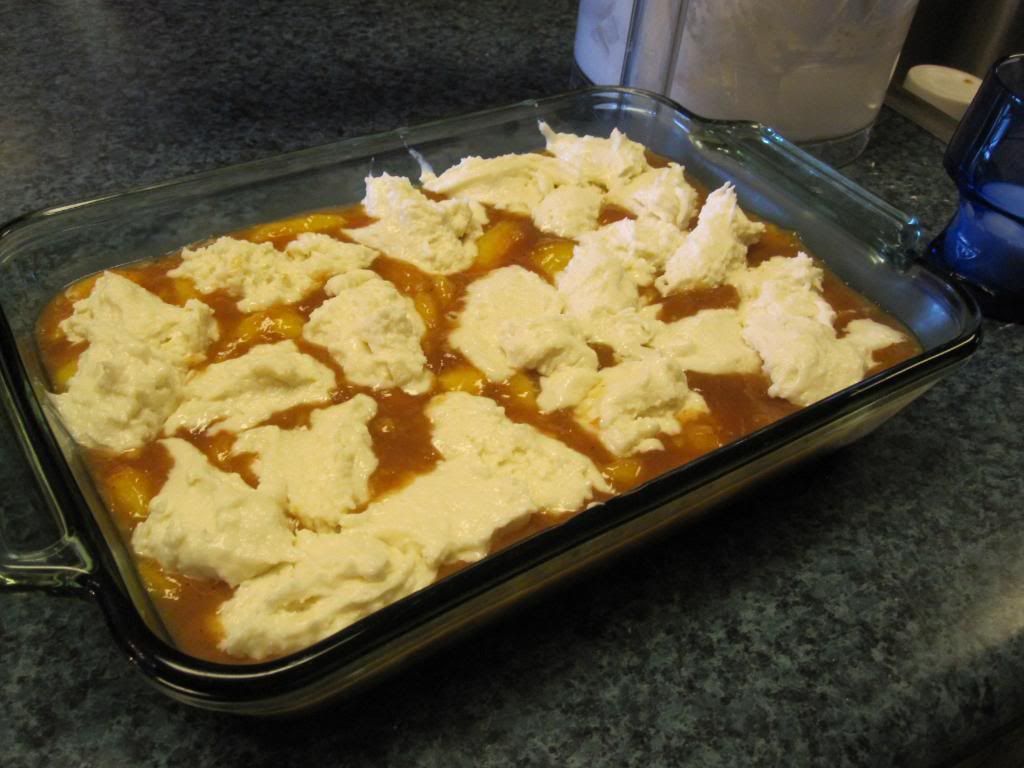 Drop biscuit dough on top to make crust.