I was browsing around on the
Refinery 29
site and saw these amazing pictures from Paris Fashion Week. Those Parisians are always right on the mark, no? Here are my faves and why I loved them... Enjoy! xx
Black on Black (my all time fave look) with an interesting twist,
to keep from being boring.
Leopard wedges with a pop of orange sock?
So unique and unexpected! The addition of the
feather bag is the perfect way to top off this outfit!
Love the mix of black and brown suede to give the all black
look some laid-back texture. Plus, I mentioned here how much
I love brown and black together after years of hating it!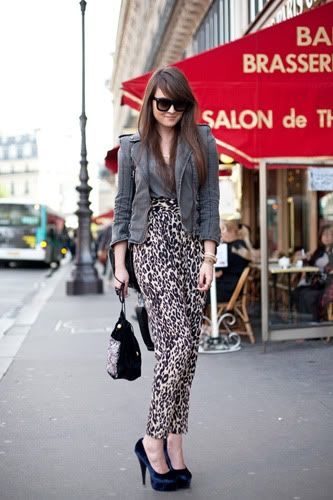 Leopard pants. Need I explain why I love this look?
I think not :)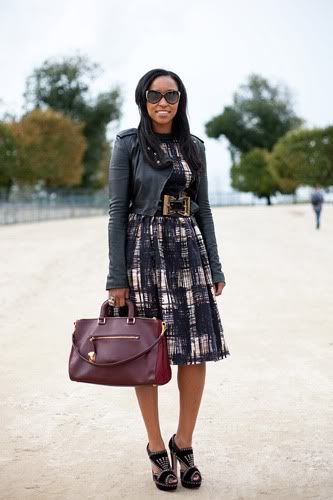 Classic style punched up with great sunnies, leather jacket, and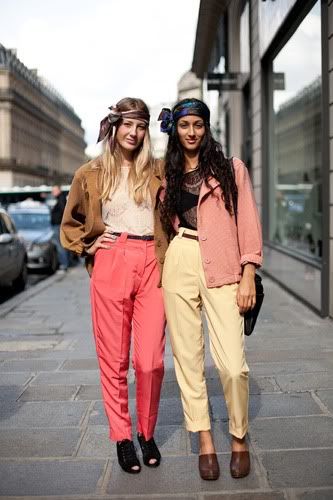 I love how the outfits so are original and put together in a